AR State Facts
Settled:1686
Territory: Mar 2, 1819
Statehood: Jun 15, 1836
Counties:
75
Borders: LA, MS, TN, MO, OK and TX
---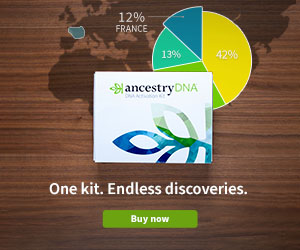 ---
---
---
Today's Arkansas counties did not always exist in the present form. They went through many different changes in the space of a few short years. Arkansas Counties were first formed while part of the Missouri Territory, and after that the Arkansas Territory.
Arkansas Territory Counties
On October 1, 1804 all of present Arkansas became part of the District of Louisiana; the District was not fully organized and was attached to Indiana Territory for administrative and judicial purposes.
The Arkansas Territory was organized on March 2, 1819 from the portion of the Missouri Territory. The Arkansas Territory included all of present Arkansas and part of present Oklahoma. 
There were originally 5 Arkansas counties when it was first organized as the Arkansas Territory, they were Arkansas, Clark, Hempstead, Lawerance and Pulaski Counties
The State of Arkansas entered the union as the 25th state on June 15, 1836.
Arkansas Counties Today
Today, Arkansas is divided into 75 counties which vary from Delta farmlands to rolling hills to the Ozark and Ouachita mountains. States bordering Arkansas are Louisiana, Mississippi, Tennessee, Missouri, Oklahoma and Texas. 
Arkansas counties are governed at the local level. Each county has a county judge, who is the chief executive officer of the county, as well as several other countywide office holders including a quorum court (legislative body) made up of justices of the peace elected from single-member districts.
There are some Arkansas counties that no longer exist because they were discontinued, renamed or merged with another county. These are important for genealogy research purposes.
Fun Facts about Arkansas Counties
Arkansas is tied with Mississippi for the most counties with two county seats, at 10.
The only American Revolutionary battle fought west of the Mississippi (1783), was fought in Arkansas County. 
The oldest records in Arkansas are kept in the (Stuttgart) courthouse. They date from 1796 and are written in Spanish.
Counties by Year
County Size Facts
County Population Facts
Arkansas City Facts
Arkansas's 10  largest cities (2010.) are:
Map of Arkansas County Boundary Changes from 1813 to 1925
This Interactive Map of Arkansas Counties show the historical boundaries, names, organization, and attachments of every county, extinct county and unsuccessful county proposal from the creation of Arkansas in 1813.
List of Arkansas Counties
| County | Created | Population (2017 Est.) | Created From | Named For | County Seat | Record Loss | Remarks |
| --- | --- | --- | --- | --- | --- | --- | --- |
List of Old Former / Extinct Arkansas Counties
At least 7 Arkansas counties that were established by Arkansas law no longer exist. These defunct counties were either
Counties established by legislative act but never organized and later abolished by legislative act
Counties established outside the present boundaries of Arkansas
Counties whose names have been changed.
The below Arkansas counties no longer exist:
Dorsey County, Arkansas
Created on April 17, 1873 from Dallas, Bradley, Jefferson and Lincoln counties. Named for Stephen W. Dorsey, the U.S. Senator from Arkansas. Renamed Cleveland County in 1885.
Lovely County, Arkansas Territory
Created on October 13, 1827 by the Arkansas Territory from Crawford County and the Lovely Purchase. The county seat was Nicksville. Lovely County included more of present day Oklahoma than present day Arkansas.
The Oklahoma portion of the County was lost to Arkansas on November 1, 1828 with the Cherokee Treaty of that year. Most of the remainder became Washington County on October 27, 1828.
Miller County (Old), rkansas Territory
Created on April 1, 1820 by the Arkansas Territory from Hempstead County. The County was named for James Miller, the first governor of the Arkansas Territory.
On November 1, 1828 a boundary change left old miller County entirely in Texas. On November 11, 1835, it was abolished to create Red River County, Texas.
On December 15, 1838, The Republic of Texas had taken possession of Miller County and compelled the inhabitants to pay taxes to Texas. On this date, the Arkansas legislature passed a resolution requesting the United States survey the line between the U.S. and the Texas Republic and settle the grievances of Miller County residents.
On May 21, 1840, was abolished when the Survey of boundary between the Republic of Texas and the United States began. Miller County officially became extinct as Texas claims to the area were upheld.
New Madrid County, Missouri Territory
Created on October 1, 1804 as the District of New Madrid in the newly formed District of Louisiana. It included all or part of seven present states, including all of Arkansas.
On July 4, 1805, New Madrid became a district (county) in Louisiana Territory when the District of Louisiana was renamed Louisiana Territory.
On December 7, 1812 New Madrid became a county in Missouri Territory. New Madrid County included territory in present Arkansas and Missouri.
New Madrid county was lost to Missouri when the Arkansas Territory was created March 2, 1819.
Red River County (Proposed), Arkansas
Legislature authorized creation on March 22, 1871 as Red River County from Lafayette County. The creation did not take effect and Boundaries were never defined.
Sarber County, Arkansas
Formed on March 22, 1871 from Franklin, Johnson, Scott and Yell Counties. Named in honor of John Newton Sarber (1837–1905), Union soldier who remained in Arkansas after the Civil War and served in the state Senate.
The senator was viewed as a carpetbagger, and after the Reconstruction Era state government was replaced, Sarber county was renamed to Logan County on December 15, 1875, in honor of  James Logan, an early settler in the area.
Searcy County (Old), Arkansas Territory
Created on December 25, 1835 by the Arkansas Territory from Izard County. On September 29, 1836 the county was renamed to Marion County.
Include Me shortcode: file not found