OH State Facts
Territory: Jul 13, 1787 (NW)
Statehood: Mar 1, 1803
Counties:
88
Borders: PA, WV, KY, IN and MI
---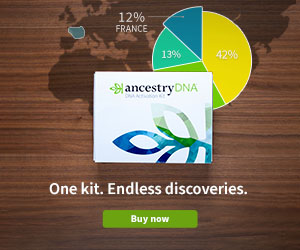 ---
---
---
Today's Ohio counties did not always exist in the present form. They went through many different changes in the space of a few short years. Ohio Counties were first formed while part of the Northwest Territory, and after that the Ohio Territory.
Ohio Territorial Counties
The old Northwest Territory originally included areas previously known as Ohio Country and Illinois Country. As Ohio prepared for statehood, the Indiana Territory was created, reducing the Northwest Territory to approximately the size of present-day Ohio plus the eastern half of the Lower Peninsula of Michigan and the eastern tip of the Upper Peninsula.
Nine Ohio counties existed at the time of the Ohio Constitutional Convention in 1802. The State of Ohio entered the union as the 17th state on March 1, 1803.
Ohio Counties Today
Today, Ohio is currently divided into 88 counties. States bordering Ohio are Pennsylvania, West Virginia, Kentucky, Indiana and Michigan.
Fun Facts about Ohio Counties
Counties by Year
County Size Facts
County Population Facts
Ohio City Facts
Ohio's 10  largest cities (2010) are:
Boundary Changes of Ohio Counties from 1788-1888
This Interactive Map of Ohio Counties show the historical boundaries, names, organization, and attachments of every county, extinct county and unsuccessful county proposal from 1788 to 1888.
List of Ohio Counties
| County | Created | Created From | Named For | County Seat | Notes |
| --- | --- | --- | --- | --- | --- |
List of Old Former / Extinct Ohio Counties
Ohio contains some counties that no longer exist because they were discontinued, renamed or merged with another county. These are important for genealogy research purposes.
The below counties formerly within the area of the State of Ohio no longer exist:
Illinois County, Virginia
Once part of the BritishProvince of Quebec and claimed during the American Revolutionary War on July 4, 1778 by George Rogers Clark of theVirginia Militia, during theIllinois Campaign.
Createdon December 9, 1778 by Virginia to encompass all territory north and west of the Ohio River and east of the Mississippi River, claimed by Virginia on the basis of its 1609 charter.
The County and constituted most of present-day Illinois, Indiana, Michigan, Ohio, and Wisconsin. Illinois County, Virginia was abolished on January 5, 1782.
The Commonwealth of Virginia ceded Illinois County, and its charter claims to territory "northwestward of the river Ohio, to the new United States federal government in 1784.
The area later became theNorthwest Territoryby an Act of Congress in 1787.