UT State Facts
Deseret: 1849-1850
Territory: Sep 9, 1850
Statehood: Jan 4, 1896
Counties:
29
Borders: AZ, CO, ID, NV, NM and WY
---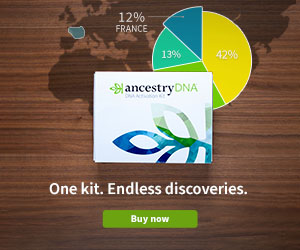 ---
---
---
Today's Utah counties did not always exist in the present form. They went through many different changes in the space of a few short years. Utah Counties were first formed while part of the State of Deseret, and after that the Utah Territory.
Utah Territorial Counties
The State of Deseret was established in 1849 and disestablished in 1850. The provisional state encompassed most of the territory that had been acquired from Mexico the previous year as the Mexican Cession.
There were originally 7 counties established under the provisional State of Deseret in 1849: Davis, Iron, Sanpete, Salt Lake, Tooele, Utah, and Weber Counties.
The Territory of Utah, as part of the Compromise of 1850, was organized on September 9, 1850 with the first territorial legislature meeting from 1851–1852. 
The first legislature re-created the original counties from the State of Deseret under territorial law as well as establishing 3 additional counties: Juab, Millard, and Washington.
All other counties were established between 1854 and 1894 by the Utah Territorial Legislature under territorial law except for the last two counties formed, Daggett and Duchesne. They were created by popular vote and by gubernatorial proclamation after Utah became a state.
The State of Utah was created as a the 45th state on January 4, 1896. 
Utah Counties Today
Today, Utah is divided into 29 counties.  States bordering Utah are Arizona, Colorado, Idaho, Nevada, New Mexico and Wyoming.
Fun Facts about Utah Counties
Counties by Year
County Size Facts
County Population Facts
Utah City Facts
Utah's 10  largest cities (2017 est.) are:
Boundary Changes of Utah Counties from 1849-1960
This Interactive Map of Utah Counties show the historical boundaries, names, organization, and attachments of every county, extinct county and unsuccessful county proposal from 1849 to 1960.
List of Utah Counties
County
Date Formed
Parent County
County Seat
Box Elder' rel=" target='_self'>Box Elder
1856
Part of Weber County
Brigham City
Carbon' rel=" target='_self'>Carbon
1894
Part of Emery County
Price
Davis' rel=" target='_self'>Davis
1852
Original county of State of Deseret
Farmington
Emery' rel=" target='_self'>Emery
1880
Part of Sanpete County
Castle Dale
Grand' rel=" target='_self'>Grand
1890
Part of Emery County
Moab
Juab' rel=" target='_self'>Juab
1850
Original county of Territory of Utah
Nephi
Millard' rel=" target='_self'>Millard
1851
Original county of Territory of Utah
Fillmore
Piute' rel=" target='_self'>Piute
1865
Part of Beaver County
Junction
Salt Lake' rel=" target='_self'>Salt Lake
1852
Original county of State of Deseret
Salt Lake City
Sanpete' rel=" target='_self'>Sanpete
1852
Original county of State of Deseret
Manti
Summit' rel=" target='_self'>Summit
1854
Part of Salt Lake and Green River counties
Coalville
Uintah' rel=" target='_self'>Uintah
1880
Part of Wasatch
Vernal
Wasatch' rel=" target='_self'>Wasatch
1862
Part of Utah and Sanpete counties
Heber City
Wayne' rel=" target='_self'>Wayne
1892
Part of Piute County
Loa